"Meditation helps with creativity ... it's almost like TM helps creatively on a level that I can't describe ... but it's tapping into something so deep that when I reap the rewards, I don't even know I'm reaping them".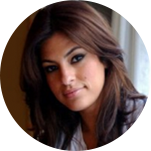 Eva Mendes
TM's scientifically proven
health benefits
Hundreds of published research studies on Transcendental Meditation have documented its
effectiveness in reducing stress and anxiety, brain functioning, cardiovasular heath, and more.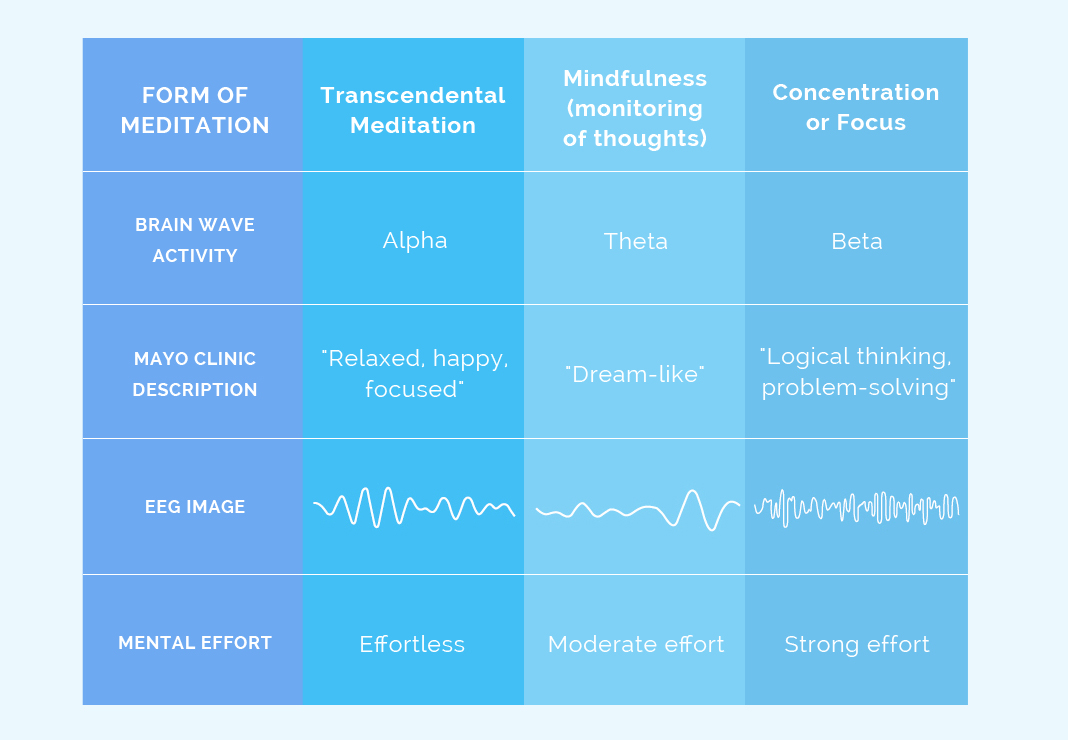 Science has discovered TM's amazing effects on the brain
Many published research studies have documented TM's brain benefits, including:
Clearer thinking
Improved memory
Improved learning ability
Greater creativity
Increased productivity
Take the first step
Contact us and arrange an info session
Or if you need to ask a question? Please fill out the enquiry form below.


Published before 2000
Agarwal BL, Kharbanda A. Effect of transcendental meditation on mild and moderate hypertension. Journal of the Association of Physicians of India 1981 29:591-596
Alexander CN, Schneider RH, Staggers F, Sheppard W, Clayborne BM, Rainforth MV, Salerno J, Kondwani K, Smith S, Walton K, Egan B. Trial of stress reduction for hypertension in older African Americans: II. Sex and risk subgroup analysis. Hypertension 1996 28(2):228-237
Barnes VA, Schneider RH, Alexander CN, Staggers F. Stress, stress reduction, and hypertension in African Americans. Journal of the National Medical Association 1997 89(7):464-476
Cooper M, Aygen M. Effect of meditation on serum cholesterol and blood pressure. Harefuah, Journal of the Israel Medical Association 1978 95(1):1-2 Herron R, Schneider RH, Mandarino JV, Alexander CN, Walton KG. Cost-effective hypertension management: comparison of drug therapies with an alternative program.American Journal of Managed Care 1996 2(4):427-437
Schneider RH, Alexander CN, Wallace RK. In search of an optimal behavioral treatment for hypertension: a review and focus on Transcendental Meditation. In EH Johnson et al. (eds), Personality, Elevated Blood Pressure, and Essential Hypertension (pp.291-312). Washington DC: Hemisphere Publishing, 1992
Schneider RH, Staggers F, Alexander CN, Sheppard W, Rainforth M, Kondwani K, Smith S, King CG. A randomized controlled trial of stress reduction for hypertension in older African Americans. Hypertension 1995 26(5):820-827
Wallace RK, Silver J, Mills PJ, Dillbeck MC, Wagoner DE. Systolic blood pressure and long-term practice of the Transcendental Meditation and TM Sidhi program: effects of TM on systolic blood pressure. Psychosomatic Medicine 1983 45(1):41- 46
Walton KG, Pugh BS, Gelderloos P, Macrae P. Stress reduction and preventing hypertension: preliminary support for a psychoneuroendocrine mechanism. Journal of Alternative and Complementary Medicine 1995 1(3):263-283
Wenneberg SR, Schneider RH, McLean C, Levitsky DK, Walton KG, Mandarino JV, Salerno JW, Wallace RK, Waziri R. A controlled study of the effects of Transcendental Meditation on cardiovascular reactivity and ambulatory blood pressure. International Journal of Neuroscience 1997 89(1/2):15-28
Zamarra JW, Schneider RH, Besseghini I, Robinson DK, Salerno JW. Usefulness of the Transcendental Meditation program in the treatment of patients with coronary artery disease. American Journal of Cardiology 1996 77 (10):867-870